Lifestyle
Answers to your Questions About Party Bus Rental Interior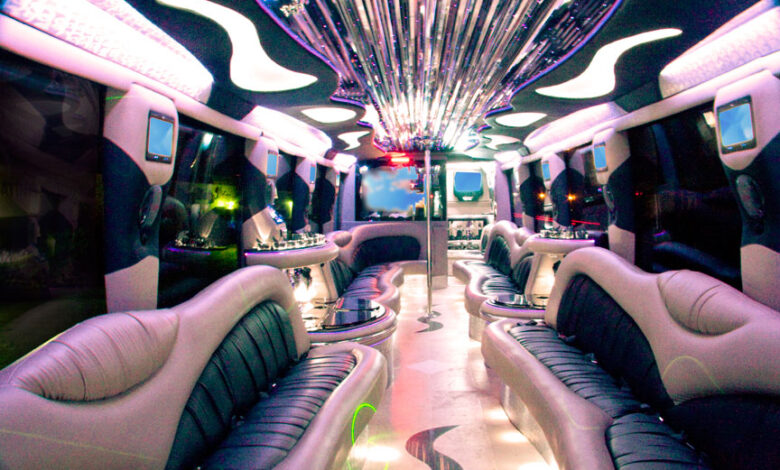 A party bus is a type of vehicle, usually a modified bus or van, designed to transport passengers on a fun and enjoyable ride while providing an atmosphere of entertainment and celebration. Party buses often feature a variety of amenities such as comfortable seating, sound systems, lighting, and even dance floors or stripper poles.
Party buses are popular for special occasions such as birthdays, proms, bachelor and bachelorette parties, weddings, and other celebrations where groups of people want to travel together in style while enjoying drinks and music. They are also commonly used for corporate events and team building activities.
While the specifics of a party bus may vary depending on the provider, they generally offer a unique and exciting way to travel, providing an unforgettable experience for passengers. However, it is important to note that the use of alcohol and other substances on party buses can be dangerous and illegal, so it is essential to use them responsibly and follow all safety guidelines.
Party buses include all the facilities that a conventional bus has. Reclining seats, air conditioning, and flat-screen TVs are all nice, but the heart of any party bus must be a plug-and-play surround sound system.
This technology is compatible with all smartphones and allows you to control the music that plays during travel. The party bus rental contains a dancing pole, a full-sized dance floor, and a disco ball. It's easy to understand why one form of transportation is superior to all others.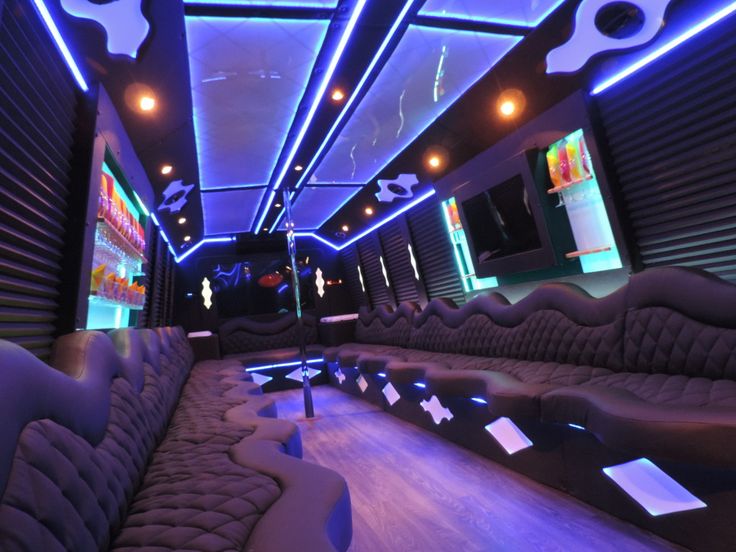 A party bus is an ideal way for a group to have a good time for a day, a night, or a whole weekend. The party bus is an excellent means of transportation for hosting birthdays, transporting wedding guests, bachelor, and bachelorette parties, wine tours, and even historical tourist excursions. Depending on the capacity, party buses may accommodate 14 to 50 persons.
There are three different bus size ranges.
Smaller party buses may accommodate 14-16 passengers.
A normal size party bus may accommodate 20-30 persons.
Large party buses can accommodate 36-50 passengers.
Suppose you have a large group, such as 100 travellers. You may need to utilize two party buses to divide the gathering into two smaller groups. Consider the ultimate number when choosing your party bus size to have ample capacity. Each event is unique and necessitates a variety of amenities that must be carefully addressed.
Occasionally, visitors have unique demands that necessitate extra room, which should be considered throughout the consultation process. Life is full of surprises, such as guests who arrive with a leg cast, and you want them to feel at ease. Having additional seats is preferable to be crammed. Consider the amount of room required for beverages, games, and other media that individuals may bring. When selecting a party bus, consider the style to ensure that your guests have the best impression possible!
If you want to tour the local wine area, party bus rental are an ideal place to start. Alcohol is available to buy on Party buses. However, according to local regulations, you must carry alcoholic beverages to some locations.
Many party buses include LED lights and a powerful sound system for music. Party buses allow you to party while transported to and from an event. Party buses are sometimes simpler to rent in metropolitan locations because there are more of them available.
Party buses are designed for shorter-distance excursions as opposed to ordinary charter buses, which might travel for days or weeks. The celebration continues even while you're on the road with a party bus rental service. It is the safest and most comfortable way of transportation.
For more valuable information visit this website.