Business
Advantages And Disadvantages Of Layoffs
There are multiple advantages and disadvantages of layoffs that dedicated HR persons should know about. But let's begin with what layoff means.
A layoff is a situation when a company lets go of an employee from their duties. This could be temporary (suspension) or permanent exit. The situation prevailing around the employee gives a better picture of the layoff.
Reasons could be many for HR to request the employee to exit the firm. It could be:
Non-performance of the employee,
Downsizing of the firm,
Lack of funds to pay timely salaries,
Shifting/winding up of the business unit,
Slowing down of the economy due to situations like the COVID-19 pandemic or war-like situations.
Advantages of Layoffs
It saves the company from a financial crisis.
Layoffs happen for a particular reason. So, one of the layoff benefits is to protect the company from further financial crises. Because, at times, it's impossible for companies to keep paying their employees in bulk.
This could be due to external fluctuating situations in the economy or unstable financial situations of the companies. Otherwise, there could be an employee (s) causing serious harm to the company by losing and disrupting the credibility of a billable project.
In this sense, the advantages and disadvantages of layoffs are easier to understand. In addition, HRs know how to tackle various financial crises related to the employees who might be fruitful or useful to the current company's structure.
The best practice to layoff an employee in a financial crisis of the firm would be to send them a notice period letter. Otherwise, give them a golden handshake. This helps employees find new companies while serving a notice period to sustain their regular income loss.
It can be a source of negative motivation.
Employees will have to smarten up and push their productivity levels if they know that the company is laying off its hires. So, while researching the advantages and disadvantages of layoffs, this was one of the most advantageous points to come across.
From the news of layoffs, employees who have been delaying their deliverables would be negatively motivated to work on time. That is if they want to save their job and want to remain in the same company despite the existing layoff situation.
In one or another, companies also judge which employee is performing well.
It shows the company's loyalty to employees who stay.
Laying off less experienced people shows that the company stays loyal to those who stayed with the firm for years. In addition, it makes senior employees feel secure.
They also realize that now they have greater responsibility to take the firm out of the financial crisis with their performances.
Companies can use uKnowva Performance Management System to check employees' history before starting the layoffs at work. HRs can also stick to their employees with senior-most experience, skillset, and answerability/responsibility.
This practice also sets a positive example for other employees who will continue to work at the firm. They will know that the firm will consider their experience and seniority to secure their jobs over candidates with lesser skill sets.
It is a bifurcation of top-performing employees from the slackers.
For better results during layoffs, HRs can use uKnowva HRMS. It helps them know the top-performing employees in the company at a given period. Accordingly, they can manage the layoffs at work.
So the layoff benefits also include laying off people who are not up to the mark as per their clocked hours or completed projects.
This will give a clear message about the company culture of the organization. Basically, those who are lacking a bit in their performances would re-evaluate their deliverable strategies.
Additionally, it will compel employees to adhere to the company policies properly to remain employable even through layoffs.
Disadvantages of Layoffs
There will be extra work employees who remain.
While reading and researching the advantages and disadvantages of layoffs, it's clear that remaining employees will have to share the burden. They will get overloaded with handovers from employees exiting the company because of the layoff at work.
This could lead to burnout, demotivation, and unhappiness between existing employees. HRs need to nurture their moods and motivate them until new joiners are onboard.
It can end up scaring off some employees.
Watching a company laying off potential employees is not a pleasing episode to remember. The employees who witness this can be scared, thinking they might be next. However, layoff benefits could include negative motivation.
But, simultaneously, laying off people in bulk, as was seen during the pandemic amongst many industries, is traumatizing. Employees start to feel insecure about their job security and safety.
They are not sure about the next layoff episode in their company. However, they believe that if it can happen once, it might surely happen again.
When employees feel discouraged and sad about layoffs, they might waste time. As a result, their productivity levels might dip lower than before. Therefore, HRs need to be extra attentive and sympathetic toward employees left behind in the firm.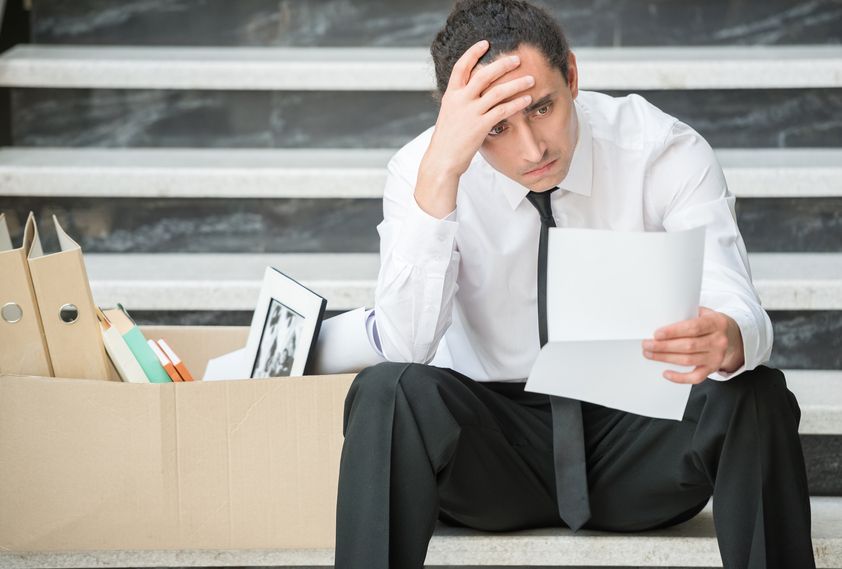 Some employees might feel disrespected and undervalued.
Getting fired from a company is something no employee would ever wish for themselves. But certain economic, cultural, financial, or universal situations force companies to narrow down their operational verticals.
Firms then have to take a stricter decision and layoff employees who are not performing as well as they should. But from the employee's point of view, this scenario can be disrespecting and devaluing.
Some employees are already very invested in the company. They start making their plans by being a full-time employee in the firm. But when they are shown the door, the memory of that disrespect hardly ever fades away.
It can damage a firm's reputation if there is no solid reason for a layoff.
Layoffs at work must have a certain reason because employees' work lifecycle depends on it.
If firms are laying off their employees without apparent and solidifying reason, this could result in bad branding. Employees who get fired will talk negatively about the organization on different social media platforms like LinkedIn and Glassdoor.
They might leave negative comments and feedback about the organization and its unprofessional attitude. If these comments or reviews go viral, it would be harder for the firm to manage its reputation.
Therefore, HRs need to understand the layoff meaning and its advantages and disadvantages.
Summarising Advantages And Disadvantages of Layoffs
I have clearly stated the advantages and disadvantages of layoffs above for HRs to understand the concept in detail. Usually, layoffs would not be recommended. There should be a proper entry to exit policy in a company.
However, the pros and cons of layoffs streamline company operations and protect it from falling into a financial crisis.
After that, you can check out the entertainment on the Aviator Game https://oyunuaviator.com/
For more interesting articles visit the website.